Every Student Succeeds Act (ESSA) - Title 1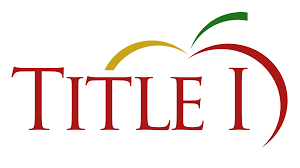 The purpose of Title 1 - Improving the Academic Achievement of the Disadvantaged of the Every Student Succeeds Act (ESSA) (signed into law on December 10, 2015, replacing No Child Left Behind) is to "provide all children significant opportunity to receive a fair, equitable, and high-quality education, and to close educational achievement gaps".
https://www.azed.gov
Title 1 provides technical assistance, service, and support to local educational agencies (LEAs) and schools to help ensure every child has access to an excellent education.
Each school served under Title 1, Part A must convene an annual meeting to inform parents of their school's participation in Title 1, Part A programs, to explain the Title 1, Part A requirements, how the Title 1 students will be assessed, how the parents will be kept informed, and the right of parents to be involved in those programs.
This meeting must be at a time convenient for parents. In order to keep parents informed, schools should invite all parents of children participating in Title 1, Part A programs and encourage them to attend.
Title 1 funds schools in need based on student enrollment, the free and reduced lunch percentage for each school, and other informative data. You can fill out a free/reduced meal application online to ensure the district continues to receive funds for this program.
Title 1 schools must comply with the Every Student Succeeds Act (ESSA) of 2015. Parents should be involved in "an annual evaluation of the content and effectiveness of the parental involvement policy in improving the academic quality of the schools".
In accordance with the Elementary and Secondary Education Act, Parent's Right To Know, every parent of a student in a Title 1 school has the right to request and receive information in a timely manner regarding the professional qualifications of your student's classroom teachers. Specifically, you have the right to ask for the following information:
Whether the Arizona Department of Education has licensed or qualified the teacher for the grades and subjects he or she teaches.

Whether the Arizona Department of Education has decided that the teacher can teach in a classroom without being licensed or qualified under state regulations because of special circumstances.

The teacher's college major; whether the teacher has any advanced degrees and, if so, the subject of the degrees.

Whether the student is provided services by paraprofessionals, and if so, their qualifications.
Director of Student Achievement
928-505-6933